Main highlights:
Planters

Different types of planters
Container gardening is popular all throughout the world, not just in small yards or in apartments and condos. Growing your own container garden will instantly add a wow factor to any home's outside space, no matter how huge (like a sprawling backyard) or small (like a tiny balcony) it is. Furthermore, container gardening is suitable for gardeners of all skill levels. 
However, creating a unique container garden with individuality and character is not as simple. We've got you covered if you're not looking for the same old boring terra cotta pots. Add a personal touch to your garden by making your own planters out of well-loved but worn-out objects or found treasures. 
Here are some Creative Planter Ideas to build a lovely Garden-
1. Marble Planter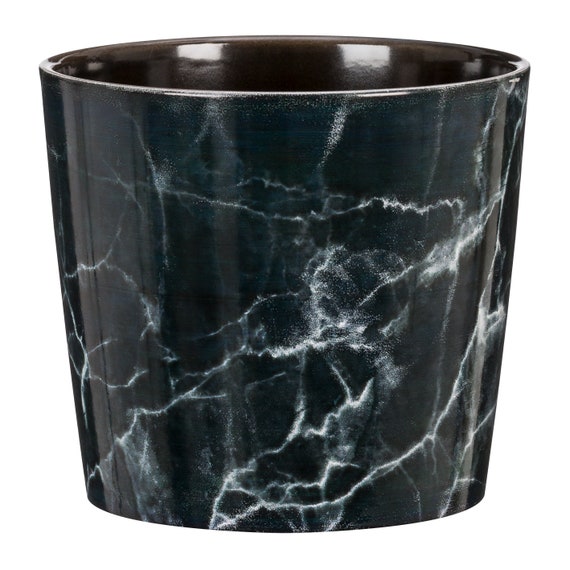 A planter, also known as a flower pot or a garden vase, is always used as a decorative item while planting a live plant or small tree. Marble Planters or other types of stone flower pots enrich and enhance the appeal of such a décor. Stone planters are exceptionally long-lasting, able to survive all types of weather and can last for hundreds of years.
2. Wagon Wheel Container Garden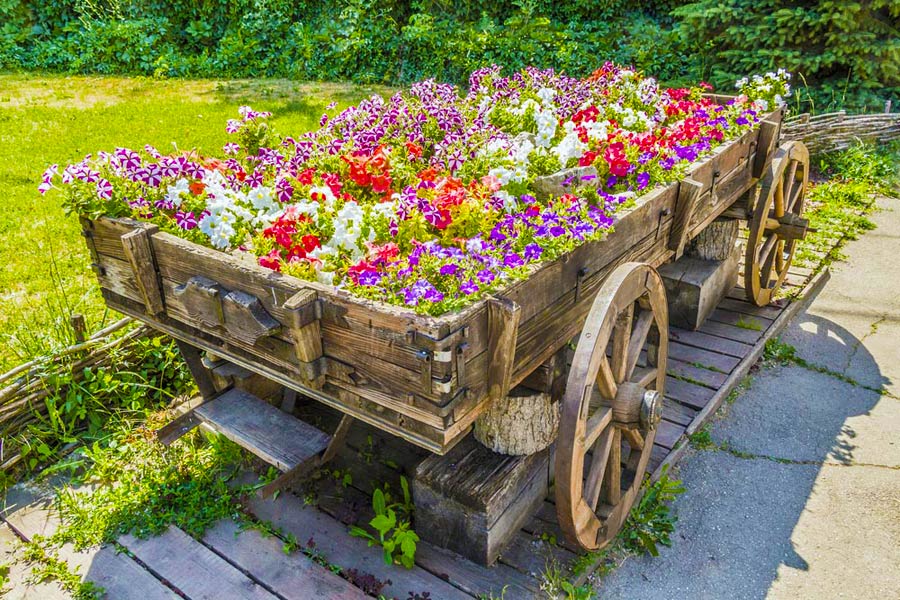 Have you always wanted to start a succulent garden but felt you didn't have enough space? In a little space, this wagon wheel garden can fit dozens of succulent plants. Of course, you are free to plant whatever you like in this garden. Herbs, according to The WHOot, are also wonderful candidates for this project.
3. Tea Time Planters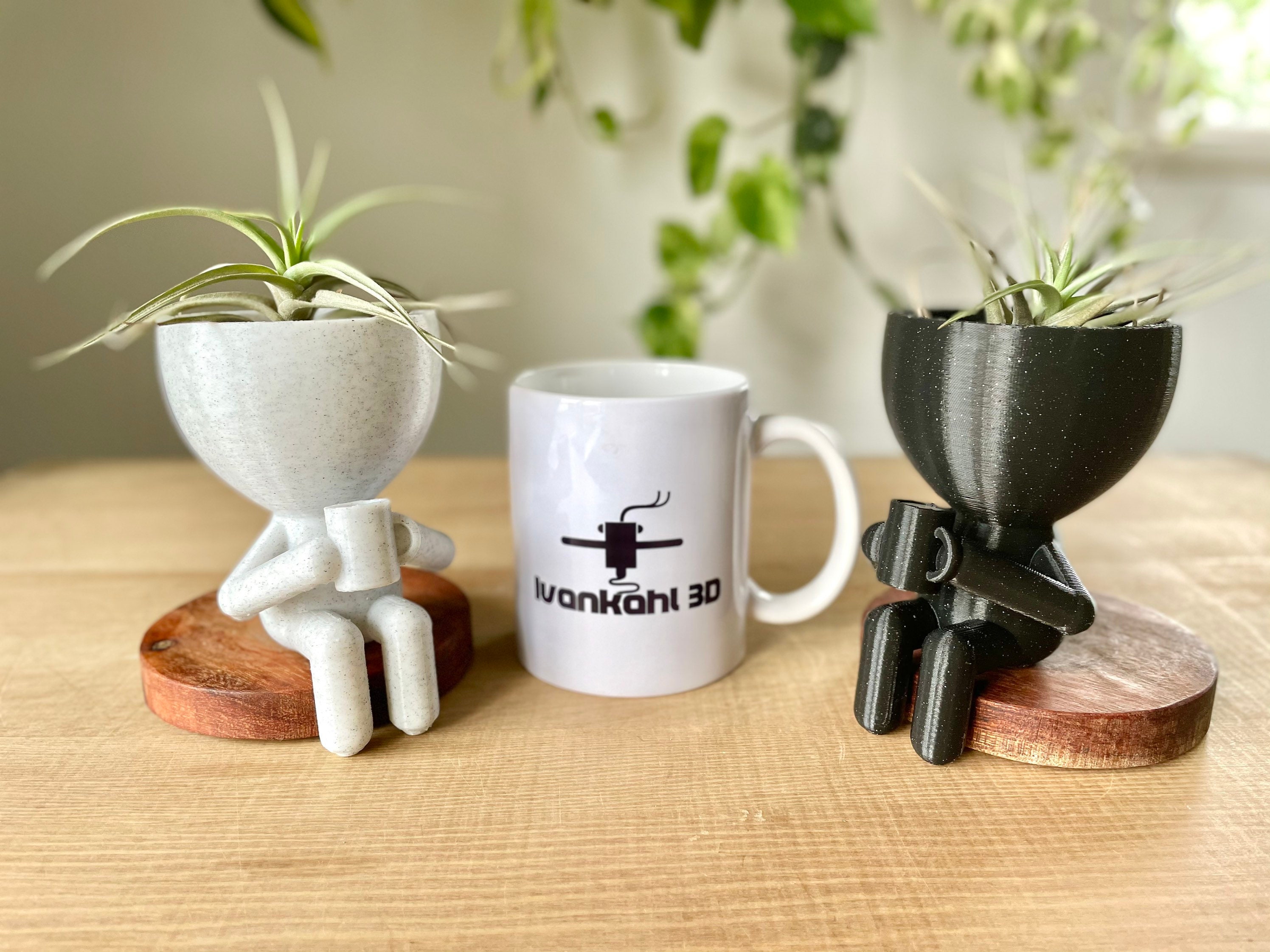 Plant containers can be made out of a variety of dishes and pots. Primroses add a touch of spring to this adorable tea set garden, but as the summer progresses, you may replace them with seasonal flora.
4. Instagram Photo Planters
To transfer Instagram photographs to planters, use packing tape to tightly cover a laser-printed Instagram photo, leaving a tape border around the image's edges. Soak the tape for a few minutes in water, then gently roll the wet paper away from the tape's back until it feels smooth. The tape will retain the ink. Allow to dry, then stick the image to the front of your planter when the tape is adhesive again.
5. Purse Planters
Although using shoes as planters might create some unique appearances, most shoes do not allow for enough soil to be useful. Straw bags, tote bags, and even clutch handbags can be found for little or no money. To use it as a liner, all you need is a plastic bag. Purses make wonderful pots because they are so lovely and bright. They bring a sense of summer pleasure to your garden.
Also Read: Are We Doing The Right Watering To Plants?