There are numerous trees that can be planted in containers and pots. Slow-growing or dwarf species of trees are perfect for planting in pots. When choosing your tree, look for 'dwarfing' kinds — a 'vigorous' tree will grow too quickly to be happy in a pot, while an 'extremely dwarfing' tree will be too frail to handle growing in a pot.
One of the most adaptable container gardening ideas is to use potted evergreen trees to divide your patio and create a hidden seating area. Citrus and olive trees, on the other hand, will give a Mediterranean-style garden an exotic character.
Check out our list of the best trees to grow in pots to select one that fits your garden's aesthetic.
 1. Acer ( Japanese Maple )
Slow-growing Japanese maples, also known as Acer palmatum, are perfect for tiny gardens because they require little trimming or training. They're also one of the most colourful trees in the fall. 'This is a showcase tree for container growth,' explains Tammy Sons, owner of Tennessee Nursery. 'With a range of dramatic cascades in leaves and hues ranging from vivid greens to deep blood reds, this is a showcase tree for container growing.'
'Japanese maple trees do not attain great heights, rarely exceeding 15 feet. 'Crimson Queen' and 'Bloodgood' are two of my favourites, because of their stunning fall scenery. Grow acers in a sheltered area in the sun or part shade, away from drying winds, for optimum results with how to grow acers.
2. Bay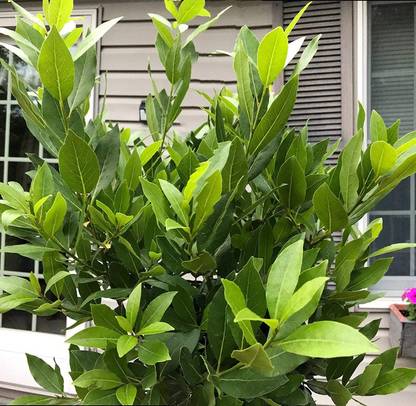 These trees are evergreen and have glossy leaves, making them a perfect choice for low-maintenance garden designs. In containers with well-drained soil-based compost, they will thrive.
From mid-spring to late summer, apply control release fertiliser pellets or liquid feed every two weeks. In the summer, prune and shape the leaves of ordinary lollipop-shaped bay trees – having the best secateurs on hand will help. Bay trees, on average, require repotting every two to three years.
3. Lemon Tree
A lemon tree growing in a pot has a romantic quality to it. Perhaps it's the way the aroma of the blossom fills a space or the fact that wealthy people used to build dedicated lemon houses to protect their precious trees in the past.'
While lemon trees make excellent indoor plants in the winter, they thrive outside in the spring and summer. This is why growing them in pots is the best option, as you can bring them inside when the weather turns cold.
4. Olive
An olive tree adds quick Mediterranean garden ideas to your plot and is both elegant and ageless. They are evergreen, ensuring year-round interest. Olives are simple to plant, although they dislike cold winters. If the temperature is expected to dip below 14 degrees F (-10 degrees C), one of the simplest ways to protect plants from frost is to cover them with horticultural fleece. They will be safe from harm as a result of this.
Olives should be grown in a warm, sunny location. Although they are drought-tolerant, you should still add watering them to your gardening to-do list once a week. Feed with a granular general fertiliser in the spring.
5. Dwarf Conifers
Although larger conifers are ideal for privacy and screening in the backyard, there are a number of smaller conifer varieties that are ideal for pots. Dwarf cypress trees, yew trees, mountain pines, and Chinese juniper are some of the recommended conifers.
'They are not top-heavy,' Sons adds, adding that the branch structure from the central leader to the top is equal.
'Evergreen conifers are likewise beautiful all year, and they may be properly cut back so that they don't overwhelm the container.'
6. Amelanchier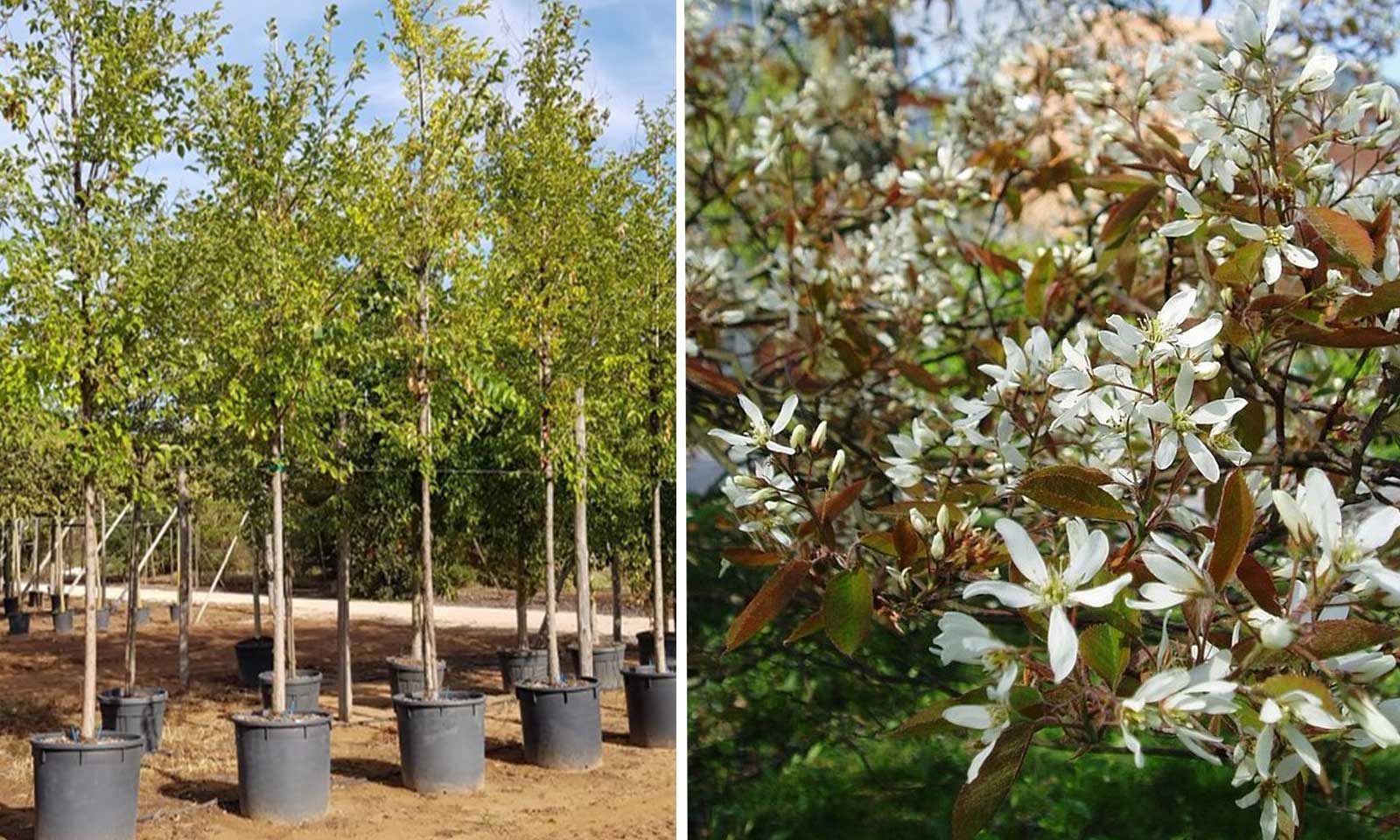 This is one of the greatest trees to plant in pots if you want a dramatic show in the spring, with clusters of white star-shaped flowers on copper coloured foliage. Small pinkish berries appear after the blossoms.
Although Amelanchier is small and slender, it nevertheless needs a large container to grow. Choose a smaller type, such as Amelanchier Lamarkii 'Ballerina,' that will not reach a height of more than 4-5 metres. Plant these trees in ericaceous compost since they prefer acid soil.
7. Craple Myrtle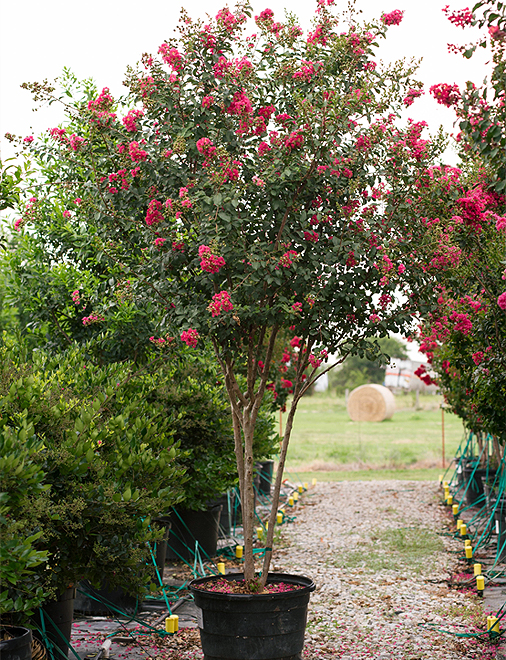 Crape myrtle is a beautiful tree that thrives in pots and provides year-round interest.
'This lovely tree produces big trumpet-shaped blossoms with an orange hue,' says Lindsey Hyland, founder of Urban Organic Yield. 'Crape myrtles have lovely peeling bark and good fall colour. I appreciate how the branches are always robust enough to withstand being in pots.'
Choose from white, pink, or purple blooms that bloom from late spring through early summer. Depending on the kind, flowers can last until the first frost in the fall.
8. SOPHORA MICROPHYLLA 'SUN KING'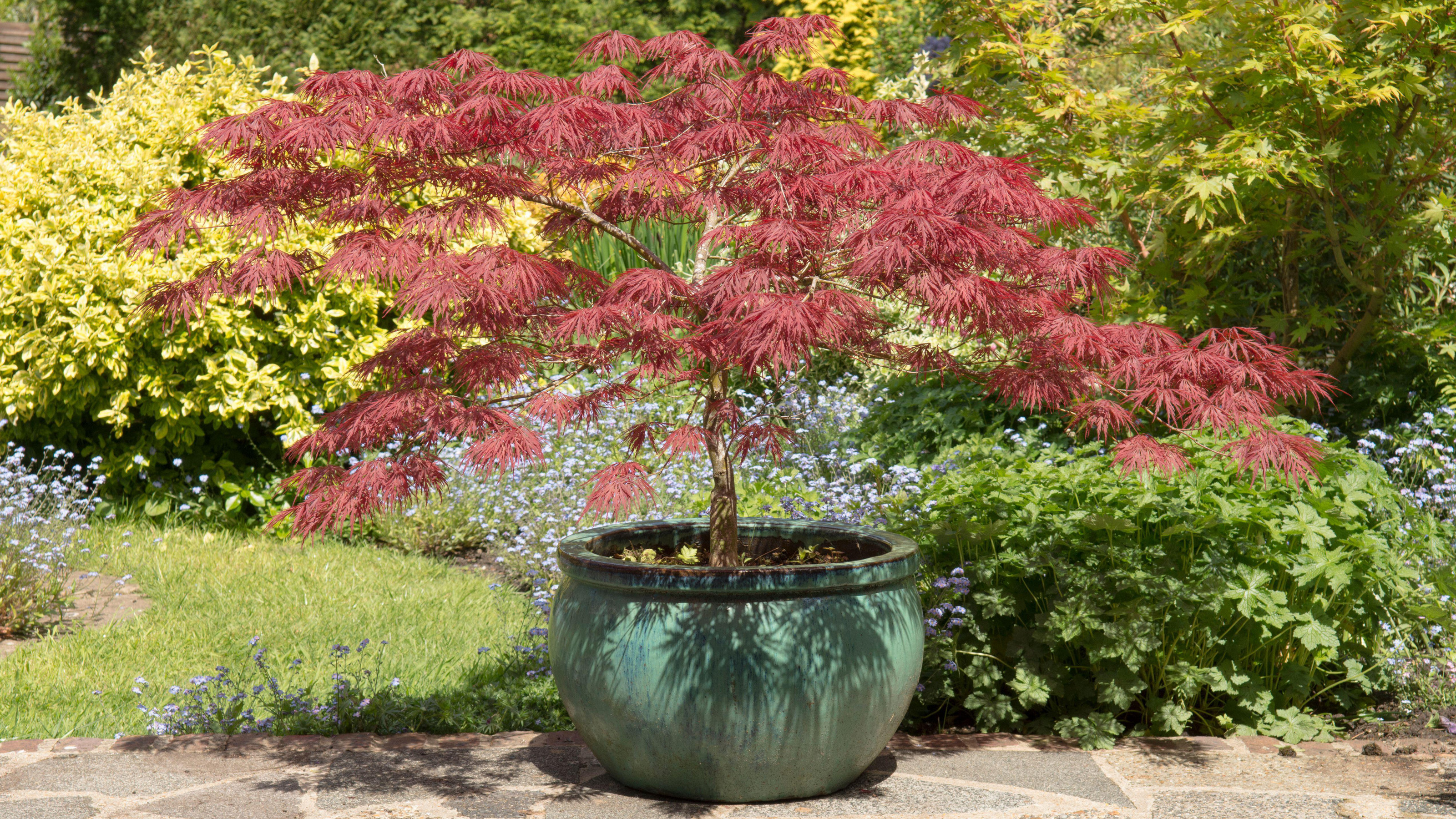 This is an excellent pick for the best trees to grow in pots if you want something unusual. From late winter to early spring, this tree, also known as the Japanese Pagoda tree, displays little evergreen leaves on long leafy stalks and large clusters of bright yellow bell-shaped blooms.
Despite the showy, almost tropical appearance of the blossoms, it can withstand temperatures as low as 14 degrees Fahrenheit (-10 degrees Celsius). For optimal results, place the pot in a sunny, sheltered location.
9. Witch Hazel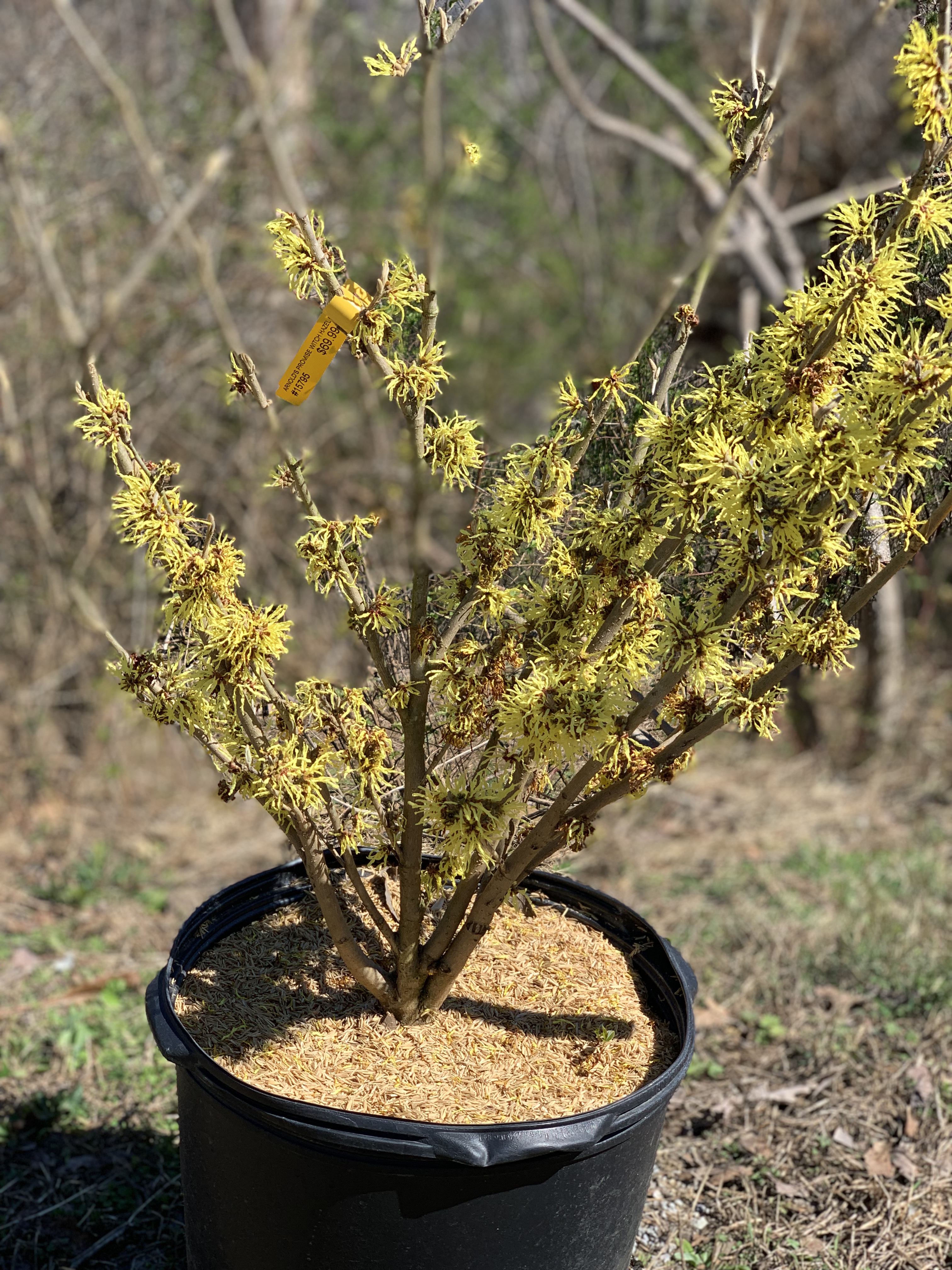 On this multi-stemmed tree, the peculiar spidery blossoms in yellow, marmalade orange, and plum red appear before the leaves, and they shine like embers in midwinter and early spring when everything else in the garden is brown and lifeless.
Witch hazel grows slowly in containers, about 10cm each year, making them excellent for tiny garden ideas. They grow best in full sun or partial shade, and they don't need to be pruned.
Also Read: 5 Smart Ways To Tackle The Drainage issues In Your Garden