Main Highlights:
Garden with small space? We might be your saviour.
Compact plants with huge fruit production.
Plants to grow in small spaces.
When you have a small space, the challenge is to find plants that are compact and produce lots of fruit. You need trees that grow slowly, don't take up too much space, and are perfect for pots. Luckily, there are lots of fruits that meet these criteria. Since most traditional orchard trees have quite a big footprint, we've come up with five compact fruit trees that also produce an abundance of sweet-tasting and nutritious fruit. There's something for everyone here: exotic tropical flavours like tamarillo and feijoa; tart-and-sweet gooseberry; juicy apple; fragrant orange and luscious lemon.
Tamarillo (also known as a tree tomato)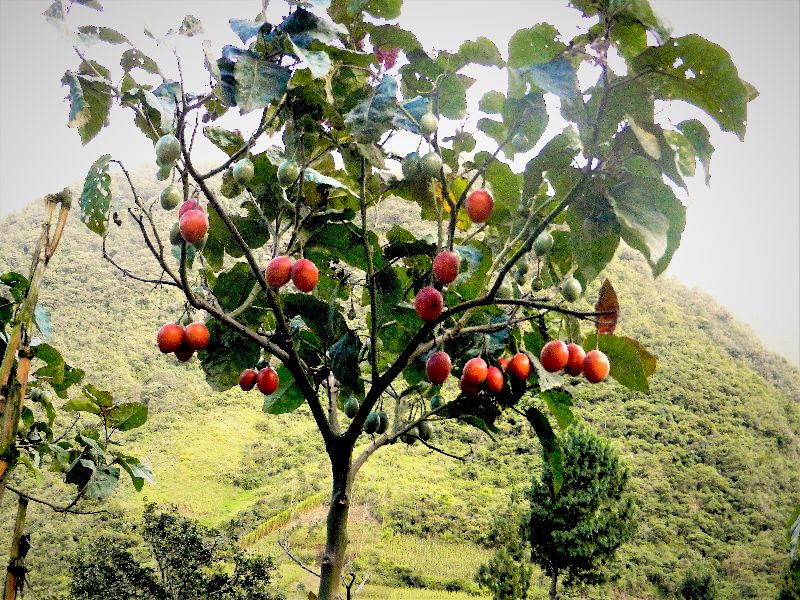 This exotic, tropical-tasting plant produces large, round golden fruits that are a little tart. They are often used in ceviche, salsa and chutneys. The fruit skin easily comes off, so they're often eaten with the skin on. The tamarillo is a great indoor plant for growing in pots. It's easy to care for and grows at a moderate pace. This plant loves warmth, so make sure you keep it in a sunny spot. The tamarillo is native to the Andes mountains in South America. It's often grown as a staple food in the Andes and Amazon regions, where it was first cultivated. The plant may look a little weird, but the fruit is absolutely delicious.
Gooseberries
The gooseberry is a tart and sweet-tasting fruit that's good for baking and making jams. Gooseberries are great for growing in a pot as they're naturally low-growing plants that take up little space. Gooseberries can be pruned to be grown as a shrub or left unpruned to grow as a small tree. The plant is self-fertile, so you only need one plant to get a good yield.
Gooseberries are ready to harvest from mid-summer to early fall. The fruit is best when picked just before it's fully ripe, so you can grow them in pots on your patio and pick the fruit when you need it. This plant is super-tasty and delightful when baked into a crumble, or pie or used to make a sweet-and-tart jam.
Feijoa
The feijoa is a small and bushy tree that grows about 5 feet tall. The fruit is quite tart and can be eaten fresh or used in desserts and baking. It's often used to make jam and syrups and is a common ingredient in Brazilian desserts. The feijoa is great for growing in pots and containers since it's a very hardy plant. It's drought-tolerant, so you can grow it indoors without watering it too often. The plant can live for 15 to 20 years.
The fruit is ready to harvest when it turns a rich, dark green colour. The feijoa is native to South America, but it's also grown in New Zealand, where it's known as the "pineapple guava". There are different types of feijoas, including the "sweet cherry" and "giant" varieties. It's a good idea to check which variety you're buying before you buy a feijoa plant, as some types aren't grown well in pots.
Apple
The apple is a classic backyard fruit tree, but it's also a great option for growing in pots. You can choose from lots of different varieties, including "Granny Smith", "Gala" and "Cameo". Apple trees don't take up a lot of space and they're easy to maintain. You can grow them in a large pot or in a container that's anywhere between 12 and 36 inches high. Apple trees are self-fertile and produce a good yield. Harvest the apples when they turn a golden colour. The apple is one of the most iconic fruits in the world. It's thought to have been first cultivated in central Asia over 4,000 years ago. It's uncertain exactly where the first apple tree was grown, but the fruit has become a symbol for America, thanks to "The Johnny Appleseed".
Orange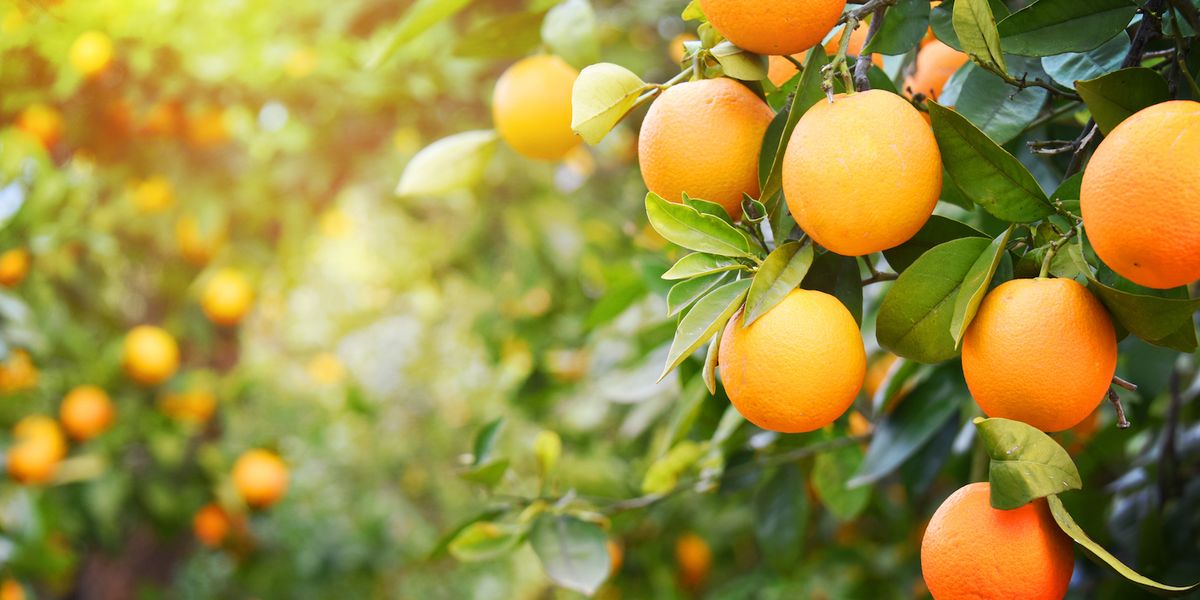 The orange is a classic tree fruit that's grown all around the world. It's one of the most popular fruits in the world, thanks to its juicy and fragrant flesh. The orange tree is easy to grow and is super-productive, even if you grow it in a pot. The "Navel" and "Blood" oranges are the most common varieties, but there are many other types to choose from. The orange tree is a self-fertile plant, so you only need one tree to get a good yield. Harvest the oranges when they turn a golden colour and are ready to eat. The orange tree is easily grown in pots, even indoors. It's a hardy plant that doesn't need a lot of maintenance and can live for around 10 years.
Lemon
If you love the zesty taste of lemons, why not grow your own? This fragrant plant is easy to care for and is another great option for growing in pots. You can choose from different varieties, including "Eureka", "Meyer" and "Sour". The lemon tree is a self-fertile plant that's easy to grow. You only need one tree to harvest enough lemons for a whole year. The lemon tree grows best in a warm climate, so it's often grown in the south of the United States. However, you can also grow it indoors as a potted plant. Harvest the lemons when they're big enough to eat. The lemon is native to Asia and was first cultivated around 2,000 years ago. The lemon was also the first citrus fruit to be cultivated in America, as early as the 16th century.
Conclusion
There's nothing more magical than growing your own fruit and veggies. Not only does it save you money, but it's also super-healthy and eco-friendly. Growing your own fruit in pots is an easy way to add more fruit to your diet, even when space is limited in your home. Whether you're planting a tree or growing a shrub, these five fruiting plants are the perfect choice for growing in pots.