These gardens are immaculate, tranquil, and perfectly placed, yet they frequently take a lifetime of study and devotion to create. And we may not have a lot of time in our own life to devote to mastering cloud pruning, detailed gravel upkeep, or Kanso (the Japanese equivalent of Feng Shui).
Japanese garden design concepts are based on Buddhist, Shinto, and Taoist philosophies and aim to induce tranquil contemplation. To create a calm refuge, they frequently mix the basic components of plants, water, and rocks with simple, clean lines. To add a touch of Zen to your environment, take inspiration from the Japanese garden aesthetic.
1. Make An Entrance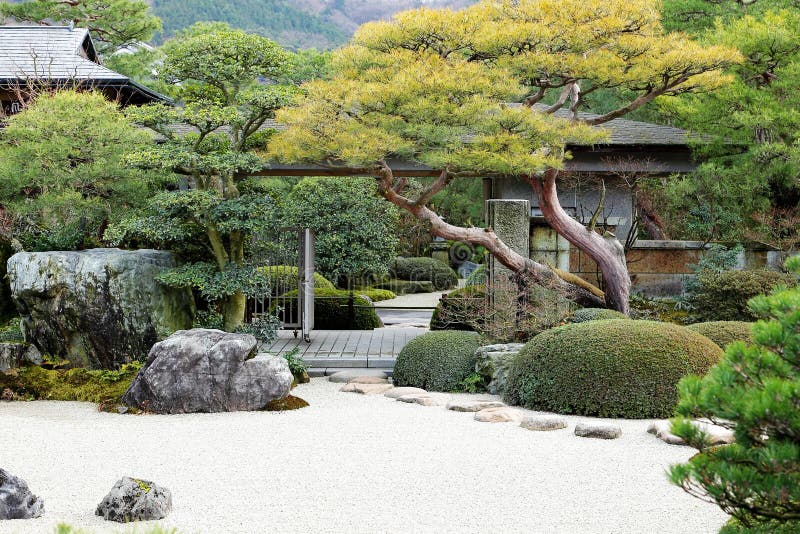 Block views of the world outside your garden with a simple bamboo fence, and make the entrance clear with a gate and appealing arbor.
You can even try your hand at cultivating bamboo plants, which are among the world's fastest-growing plants. Choose a clumping variety, which has a central root ball and is less aggressive than other varieties.
2. Introduce Water In A Japanese Style Garden
A Japanese garden would not be complete without water.
A water feature is a great garden decor idea since it adds another depth to the garden, serves as a focus point, and provides a sense of calm and tranquillity.
The planting in and around it is critical to the water's overall effect. Consider the color of Acer palmatum (maple) reflecting its fire-like gold and orange leaves over a pond or bowl, or the color of weeping willows bending down to the glass surface.
3. Create Mystery
Creating vignettes that can't be seen all at once is a significant element in Japanese garden design.
A winding route leads your eye past the stone pagoda and begs you to wonder what awaits you around the next bend.
4. Preserve The Moss And Patina
The days of cleaning every stone, footpath, or rockery to make a 'clean' surface are long gone. It's all about retaining the patina in Japanese gardens. After all, age and life equal knowledge. The latest trend for dealing with uneven, yellow grass and overgrown lawns is a Japanese-inspired moss garden.
'Moss gardening is a traditional Japanese practice that is gaining traction in the North West and North America,' says Guy Barter, head horticulture of the Royal Horticultural Society. Your garden should appear to have been there for a long time.
5. Grow Evergreens
Subtle color and texture variations are frequently used in Japanese gardens.
Conifers produce a calm shade of green that is interesting all year. Some mirror the pagoda's pyramidal shape, while others frame it with low, spreading branches.
6. Japanese Concept Of "MA"
Overcrowding your space for the sake of it is a great faux pas in Japanese culture, as the Japanese garden is a process of distillation and calm.
In theory, you should devote time and energy to your outdoor environment. In practice, avoid the need to fill in every little nook and cranny of the garden. In this case, being 'unfinished' isn't a terrible thing.
Also Read: Try These DIY Projects to Refresh Your Apartment for Spring